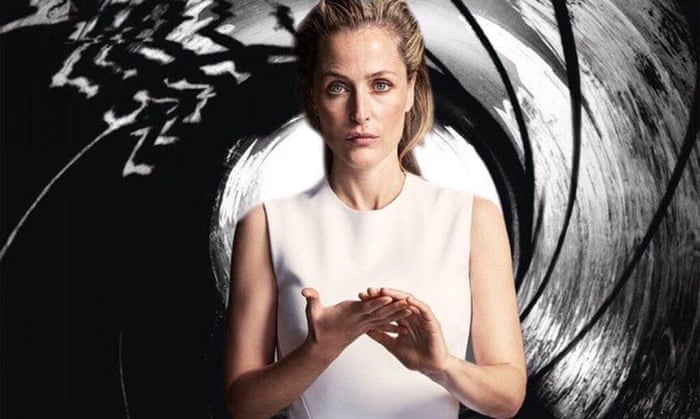 Gillian Anderson features as Jane Bond in this mocked-up 007 poster posted by the actor on Twitter.
Source: Guardian Photograph: @GillianA/Twitter
Never mind the character, feel the liberation. The star of The Fall and The X-Files, Gillian Anderson has "
expressed
her desire" to take over from Daniel Craig as the world's most famous secret agent, 007, tweeting alongside the poster: "It's Bond, Jane Bond".
Sian Ian Fleming may have or may not have had a specific gender in mind when she he created her his British secret agent although everything does point to the fact that he did. Most of us are happy to accept Fleming wrote what he intended but that is not good enough for today's gender benders. A male doesn't have to be male if he prefers to identify as a female but if 007 has the wrong equipment one can only imagine the endless possibilities available for the steamier Bond scenes.
Anglicans have been forced to confront the notion that silence gives licence to innovation. The fact that Christ appointed all male Apostles is seen as irrelevant because the Anglican Church decided that there was no theological bar to the ordination of women despite all the evidence to the contrary. So it goes on. Not only can silence be taken to mean yes but 'no' can be 'yes' if we really love one another as Christ commanded, ignoring the first and greatest
commandment
to "Love the Lord your God with all your heart and with all your soul and with all your mind".
No wonder the brightest have difficulty in accepting that men are male and women are female. In this
further
video by the Family Policy Institute of Washington, students struggle to explain the obvious.